Partnering with Real Estate Agents
Introducing the Repair Request Builder from Safeline Home Inspections
Proudly Serving Agents in East Hillsborough County and surroundings areas.
Our team of professional, reliable home inspectors can provide you and your clients with end-to-end service. From initial consultations and scheduling the home inspection, to reviewing the report and answering questions after the inspection, we work with you and your clients hand-in-hand throughout the entire process. As experienced home inspectors in Denver, we have the knowledge, advanced technology, and expertise to help advise and educate your clients throughout the process. And with our modern, sophisticated reports, you and your clients can quickly and easily assess the condition of any property.
Free Negligent Referral Protection for Real Estate Agents
InterNACHI is so sure of its inspectors that it will indemnify any licensed real estate agent in an amount up to $10,000 if a third party successfully sues the agent for negligent referral of an InterNACHI inspector. This protection is offered at no cost to agents who register.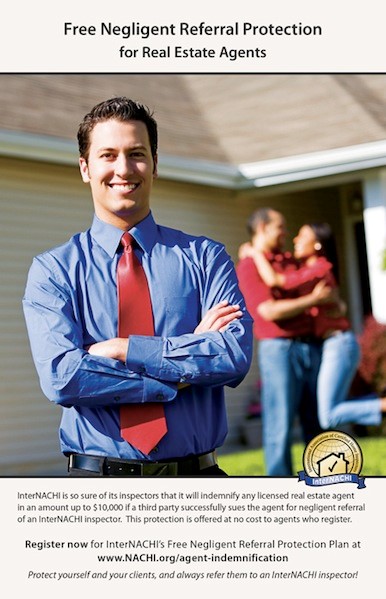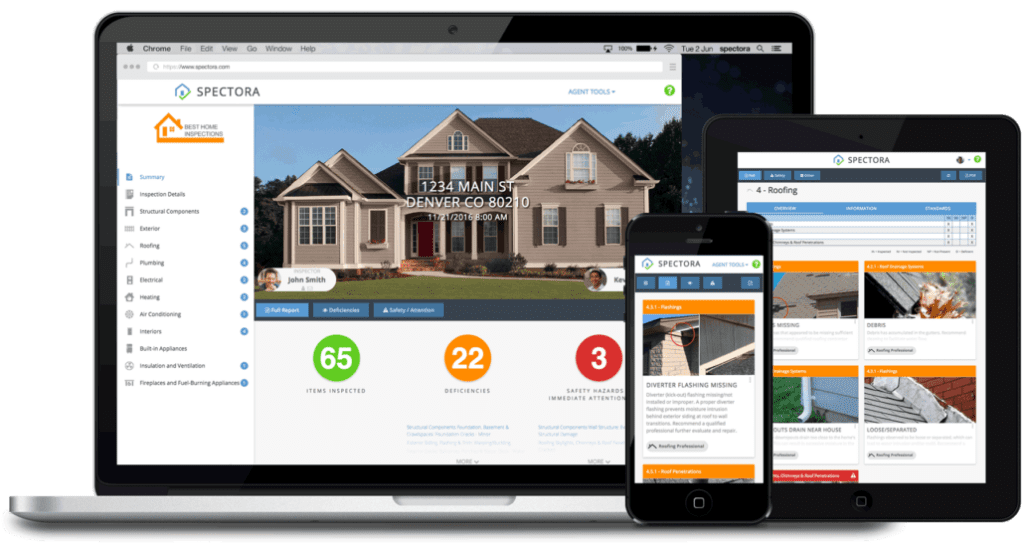 Modern Reports Agents & Clients Appreciate!
Rather than old-fashioned paper reports, we use Spectora, a next-generation home inspection reporting platform. With Spectora, we can quickly generate comprehensive visual inspection reports. Our reports incorporate images, supporting documentation, and a multi-part design and summary that makes it easy for you and your clients to understand the condition of the home.