Safeline Home Inspections is actively seeking a skilled individual to join our team. We are in search of someone who is eager to acquire knowledge and has a passion for educating others. It is essential to have the ability to effectively utilize modern technology to produce thorough and unbiased digital home inspection reports. A customer-focused approach and patience are crucial as you assist clients throughout the inspection procedure. Our objective is to leverage your expertise as an inspector to instill confidence in our clients' decision-making process.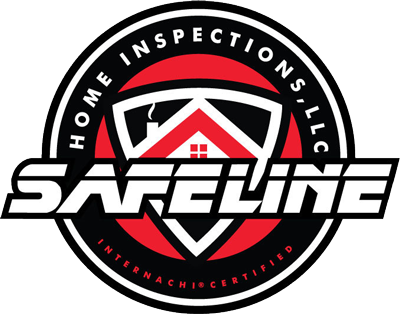 Job Category: Service
Employment Type: Full-time, Part-time
Job Description
A home inspector of residential properties follows the guidelines set by FABI and InterNACHI Standards of Practice to conduct a thorough examination. This inspection is non-intrusive and involves visually inspecting accessible areas of a home. The purpose of this inspection, done for a fee, is to identify any significant defects in specific systems and components that are observed by the inspector and considered to be substantial.
Job Duties/Responsibilities
Travel to each appointment within your designated service area.
Perform a thorough property inspection following the FABI and InterNACHI Standards of Practice.
Engage with clients and real estate agents, answering questions, and addressing concerns.
Prepare and distribute inspection reports.
Conduct any necessary research to ensure the accuracy and completeness of inspection reports.
Provide post-inspection support by answering any additional questions.
Communicate with office staff and assist with scheduling coordination when necessary.
Attend meetings and training sessions as required.
Physical Duties
Accessing tight or confined spaces, climbing ladders, and walking on roofs.
Transporting equipment weighing up to 50 lbs.
Standing for extended periods of time and engaging in crawling or squatting as necessary.
Adhering to protocols for the use and maintenance of work trucks and equipment.
Qualifications
Valid driver's license and reliable transportation.
High School diploma or an equivalent qualification.
Strong English language skills with excellent communication abilities (Bilingual skills are a bonus).
Familiarity with inspection and communication software.
Competence in operating the tools required for inspections.
Customer-focused mindset and ability to remain composed.
Effective time-management skills and keen attention to detail.
Exemplifies a team-oriented attitude and thrives in a collaborative environment.
Bonus
Home Inspector License
Residential Builders License
Experience in relevant trades
Please address the following inquiries in your Cover Letter:
What aspects of a career in home inspecting are particularly appealing to you?
Have you previously worked in the home inspection industry? If yes, please provide details of any licenses and certifications obtained. If not, please specify your current or previous employment.
Are you capable of performing physically demanding tasks?
Are you comfortable working in confined spaces, dealing with dirt, and encountering animals and pests?
Are you willing to learn and adapt to new technologies?
As part of your role involves accessing homes and businesses, a background check will be conducted. Is there anything in your past that would hinder you from undergoing this check?