Wind Mitigation Inspection in East Hillsborough County
IS YOUR HOME SAFE FROM HURRICANE-FORCE WIND?
Get a Wind Mitigation Inspection for Insurance Purposes
If your insurance company asks you to get a wind mitigation inspection, make Safeline Home Inspections your first choice. You can trust us to make the process as simple and stress-free as possible for you. We're incredibly familiar with the insurance process.
Here are three reasons why your insurance company might require an inspection:
See how well your home handles hurricane-force winds
Measure if a protective structure is capable of protecting your home
Rate your home for insurance coverage purposes
When the time comes to schedule your wind mitigation inspection, reach out to Safeline Home Inspections. Contact us today to learn more about the benefits of choosing our inspection team.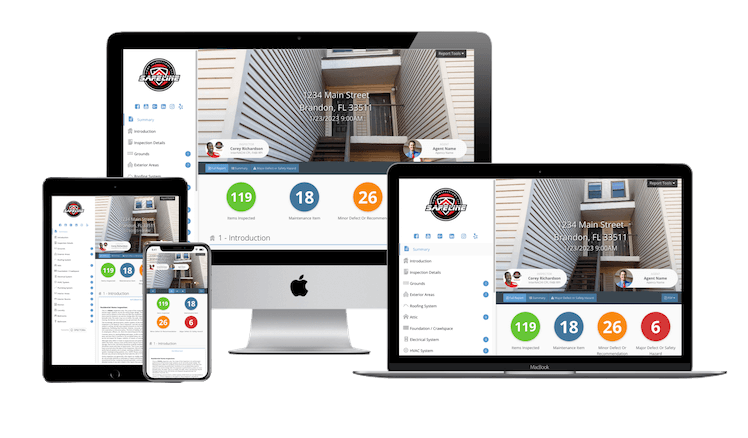 SCHEDULE A WIND MITIGATION INSPECTION IN BRANDON, RIVERVIEW AND VALRICO, FL
Florida is one of the most beautiful places in the United States to live. The weather is perfect almost all year long. Except for hurricane season, that is. If your home is at risk of wind-related damage from hurricanes, schedule a wind mitigation inspection at your home in Brandon, Riverview and Valrico, FL or the Tampa area.

Call Safeline Home Inspections at 813-777-8851 today to learn more about the benefits of a wind mitigation inspection.
As soon as I arrived for my inspection Corey was already there (punctuality points!). He had come bearing gifts to make the inspection comfortable for me. As I sat down I was able to enjoy some cold water & treats. Corey was diligent in explaining things before, during, & after the inspection. You can tell from start that Corey takes great pride not just in presentation but thoroughness of his work. His work ethic spoke volumes. Even before leaving he went through the house with me showing me the few things he had on the list & provided the list to me to send to the builder for fixing. I would recommend Safelife Home Inspections, LLC to all my family & friends. Thanks for everything Corey, I feel such assurance moving forward with my home purchase after your inspection.